Volunteering Up Your Career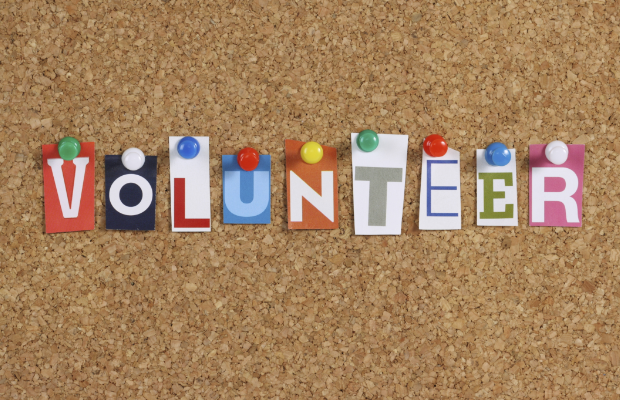 With job prospects in the post-recession market still tight and competition as fierce as ever, hiring managers are looking beyond a candidate's work experience and looking at what that person does outside of office hours.  As a recruiter I have heard first hand from my clients that they value people who have donated their time to a charity or non-profit organization, in fact some even list it on their job descriptions.
#1 NY Times Best-selling author Keith Ferrazzi talks about the power of volunteering and how it can elevate your career. "Always reach out with generosity, especially with your time. It's such a valuable commodity, and is always appreciated. Once people see how open you are to giving of yourself, they'll be more open to working with you" says Ferrazzi.
Having been personally involved with the American Marketing Associations Toronto Board for several years I have benefited from the relationships and personal development that come with being in a volunteer leadership role. Those are the concrete benefits, let's not forget about the warm fuzzy feelings we get from making a valuable contribution to the community we work in.
Deb McKenzie who is a Past AMA Toronto President and current board member is a model example of leveraging her volunteership.  "I joined AMA Toronto 6 years prior to leaving a very rewarding career with IBM.  I knew I had to get involved in the Toronto marketing community if I was going to have a fulfilling career 'after IBM'.  The people I have met and the transfer of knowledge I have received through volunteering has been outstanding.  I've been on the AMA Toronto Board of Directors for the past 11 years.  Every employment opportunity I have received since I left IBM 5 years ago can be bridged back to the influence of one of my colleagues in the volunteer community. "
Volunteering for an industry association may seem like a no brainer for career advancement, but the same can be seen for folks who volunteer for charities.  Meghan Sherwin is the Director, Planning & Digital Strategy at Ad Agency Chiel Canada and is part of the volunteer team that launched the recent 'Slow Down Kids at Play' initiative. "Active engagement in the community, through volunteering, has provided numerous opportunities for me to showcase my skillset to a larger audience of my peers." Say's Sherwin, "Through volunteering, I've been able to work with leaders within different industries, who have shared interests, immediately making it easier to build a deeper, more productive relationship".
Sadly there are employers out there who see extracurricular activities as encroaching on 'billable hours', for both McKenzie and Sherwin, their employers see the value it can bring to the company.  "Employers are interested in knowing more about my participation [In AMA] and are impressed that I give time in my schedule to volunteer and network" say's McKenzie.  For Sherwin, the new perspectives she gains from giving her time become assets for her employer. "My employer values my involvement with the community, because it builds relationships, gives me a broader perspective and allows me to build upon my skillset in multiple different environments."
My advice, if you aren't already doing so, find an organization that aligns with your values or interests, and get involved… the personal satisfaction alone is worth the investment of your time.
Craig Lund,
President