Marketing Talent Scholarship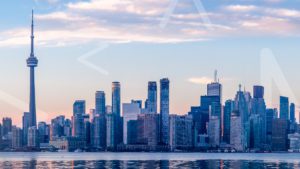 The AMA Toronto Marketing Talent Scholarship is an invaluable opportunity to develop your potential and grow your career in the challenging and ever-changing world of marketing.
Through this scholarship, we aim to attract high calibre talent to the field of marketing by recognizing and rewarding outstanding full-time students entering second, third or fourth year at a Canadian university, who are interested in pursuing a career in marketing.
All short-listed applicants will share a common commitment to their schools and larger communities, who have demonstrated academic excellence and strong leadership qualities through their extracurricular involvement and work experience.
Depending on annual funding available, up to 3(three) $1500 scholarships will be made available to applicants. The fund is administered by AMA Toronto in partnership with Marketing Talent inc. and applications will be reviewed June of each year.
Sign up to be notified by email when the application process is open.
Additional criteria
Students who rely on Financial Aid (OSAP)
Must be enrolled in marketing courses
Parents are current or alumni members of AMA.
Special consideration will be given to marginalized students, including those who identify as LGBTQ.
Timeline
April 10 – 20: Scholarship program application window opens.
May 31 – June 10: Scholarship application window closes (date TBD)
June 25 – July 5: Scholarship award winners announced (date TBD)
About AMA Toronto

The Toronto Chapter of the American Marketing Association (AMA) is a not-for-profit community of volunteer marketers who have been creating opportunities for personal and business growth for more than 60 years in Canada. The AMA, with more than 20,000 members, is the largest marketing association in the world, serving organizations and individuals who practice, teach and study marketing across the globe. To learn more about the Toronto chapter of the AMA please visit AMA-Toronto.com