Marketing Talent Presents: The Evolution of Marketing in an Emotionally-Driven Industry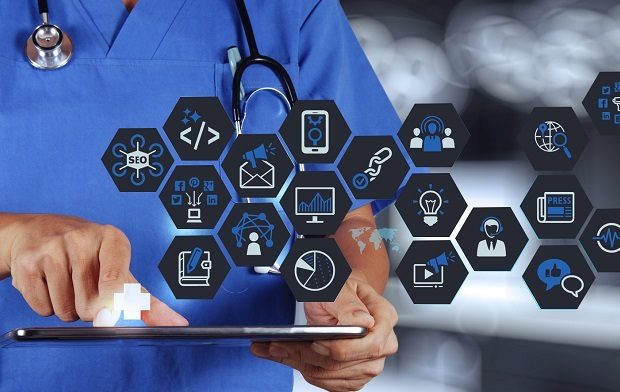 Marketing Talent Presents: The Evolution of Marketing in an Emotionally-Driven Industry – Healthcare
What we know – Unlike ever before, Marketers are being held more accountable for revenue and the ability to drive engagement.
We are seeing this across industries with many of our clients, and with changing consumer expectations, technological innovation, and changing policy, Healthcare is no different.
In today's competitive marketing landscape, it is essential for brands to provide their consumers with memorable experiences that inform and develop an emotional connection—especially within an industry as emotionally-driven as healthcare.
We are entering a new era of 'Experience' Marketing. As the landscape of the healthcare industry changes so does the landscape of marketing as a whole.
Learn how Marketing Industry Leaders from OrthoCarolina, Premier, Inc., Carolinas HealthCare System, and AmerisourceBergen approach their audiences.
DATE AND TIME:
Tuesday, Feb 28, 2017
6 PM – 8 PM
LOCATION:
Industry Coworking
1000 NC Music Factory Blvd
Charlotte, NC 28206
Beer and Wine & Appetizers Included
PANELIST:
Blair Primis, VP, Marketing – OrthoCarolina
Blair is a strategic marketing leader and mentor who has been the innovative brain behind the clever marketing of OrthoCarolina for over 15 years. Nicknamed the "Godfather of Cool" by "ScoopCharlotte" and recognized as one of the savviest marketing minds in the industry. When it comes to marketing strategy, idea generation and implementation you will find no one better than Blair.
Byan Bowles, Vice President, Solutions Marketing for Population Health and Analytics

 – Premier, Inc
Bryan has a proven track record in healthcare product management, product marketing, and project management and sales. His experience includes leading multidisciplinary teams in hospital and commercial technology environments. Bryan is an articulate presenter to senior executive and physician audiences with a motivating and engaging energy. He has demonstrated the ability to produce innovative ideas that connect with customers to drive growth and loyalty. His specialties include Sales, Product Management, Product Marketing, and Project Management.
Amy Murphy, Vice President, Corporate Communications, Marketing & Outreach – Carolinas HealthCare System
Amy Murphy joined Carolinas HealthCare System in 2012 and currently oversees areas that include media relations, executive communications, digital and social media, graphic design, integrated marketing, advertising, community relations, physician liaisons, corporate events and public affairs. She has national healthcare consulting experience and has also led communications for a national trade association in Washington, D.C. and for a Member of Congress on Capitol Hill.  Amy has a Bachelor of Arts in Political Science from Lambuth University and a Master of Arts in Communication from Johns Hopkins University. Locally, she serves on the Board of Directors for the YWCA of Central Carolinas and the 7th Street Market Board.
Karlene Moore, Vice President, Manufacturer Marketing for Brand and Specialty – AmerisourceBergen
Karlene Moore is Vice President of Marketing for AmerisourceBergen Corp., a global healthcare solutions leader ranked #12 on the Fortune 500 list. Bringing nearly 20 years of B2B and B2C industry experience, Ms. Moore leads strategic planning and integrated marketing initiatives across the brand and specialty pharmaceutical manufacturer segment. A disciplined creative marketer with a passion for using the voice of the customer to inform strategy and innovation, Karlene develops marketing programs that build brand equity and advance business performance. Karlene is an accomplished content marketer who enjoys translating complex and technical messages into stories that both inspire and shape customer perceptions.
MODERATOR:
Scott Pope, Founder – CareerScript
Scott founded CareerScript in March of 2012, Scott is an out of the box thinker with an uncommon blend of patient care expertise and keen business sense. His knowledge of the healthcare industry and its changing landscape is impressive, and his ability to develop messaging and plans for the various campaigns is outstanding. His specialties include: Healthcare quality improvement, pharmacy and pharmaceutical markets, career planning, business development, accountable care organizations, shared savings programs, infectious diseases therapeutics, strategy and execution, secondary outcomes research.
Thank you to our Food and Beer and Sponsors: