2017 Branding Masterclass: Introduction To Branding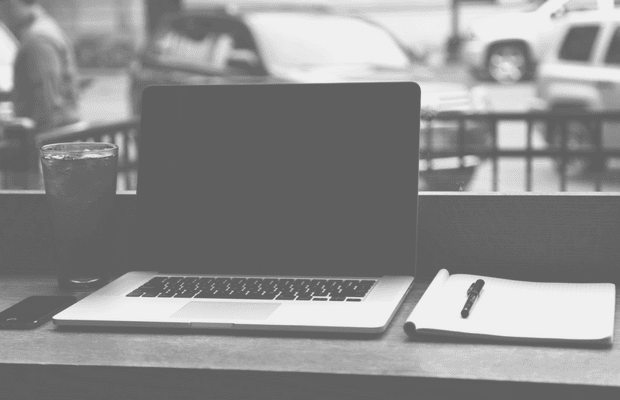 What Will I Learn?
Understand the common misconceptions about what a brand is.
You will have crystal clarity regarding what a brand is.
You will be able to evaluate other company's branding efforts.
You will have a framework to start building your own brand.
You will understand the need to connect, differentiate, and focus on creating brand experiences.
You will understand that branding is more "in the mind" and less "with the eye".
Includes
42 mins on-demand video

Full lifetime access

Access on mobile and TV
Certificate of Completion
Requirements
No software or creative applications are needed.
You should understand that relying on "features and benefits" no longer works.
You should understand the need to stand out in the marketplace.
Description
Everyone is talking about Branding these days! But with so much talk, from traditional marketers to everyday people, there is a lot of confusion about what a brand is!
The sad reality is most explanations of branding are incomplete or inaccurate! Even seasoned marketing pro's have a hard time getting their non-businessminded co-workers on the same page.
Well, this is "branding for the rest of us"!
In this course you will get a full, complete, and memorable understanding of what branding really is.
By now we should all understand this: your brand is not your logo, nor is it your product, your product design, color palette, or business collateral.  Your brand is much, much bigger than these visual assets, and it's the key to your business' longevity.
Learn how to connect deeply with your audience
Understand why consistency and alignment are vital
See how "companies do not create their brand; their audience creates the brand"
Get explanations as to where confusion about branding likely stems from
Learn the top four sources of brand misalignment
and so much more!
Presented by Everett Bowes, a best-selling Instructor, this 45-minute course is densely packed with insight and information.
Each lesson is downloadable, and shot with great lighting, audio, text reinforcements, and captions, so it's perfect for native English-speakers as well as ESL students.
Don't get left behind! 
Do you have a five-sided definition of what a brand is? Is your explanation of branding easy-to-understand, apply, and remember? If not, join us as we unpack what it means to "Walk Like A Brand!"
Who is the target audience?
Business owners
Man
Product developers
Product managers
Personal brand builders
CMO's
Marketing Director's
Affiliate marketers
Direct sellers
Customer ser
Entrepreneurs
Business coaches
COO's
Startups
About the Instructor
Everett Bower, Brand Strategy & Creative Consultant
Hello! My name is Everett and I'm a Brand Strategy and Creative Consultant with over 20 years of experience helping companies brand boldly, create confidently, and connect deeply with their audience.
Throughout my career I've been called a natural-born-teacher. I love breaking down complex ideas into simple, easy-to-understand concepts that students can remember and apply immediately. My teaching is practical and delivered in a conversational manner.
I enjoy teaching a broad spectrum of topics, including branding, social media, positioning and strategy, creative production, leadership, and business soft skills.
I respect the investment my students make by taking my classes so I pack each course with fast-paced, information-rich content. I speak quickly, and get to the point as fast and efficiently as possible. My delivery is conversational and animated (since I know my topics well, and I'm passionate about them), so I'm sure you'll love your class experience with me!
Also, I like my courses to have a higher degree of production valueand quality and I hope you will see that as you take my courses.
I am an active instructor and I enjoy engaging with my students enrolled in my classes. So, I encourage you to comment or message me directly as questions pop up!