Make Your Non-Profit Come Alive on Social Media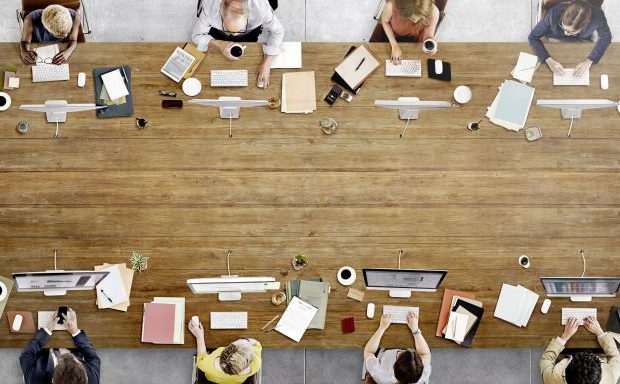 Location:
AvidXchange Music Factory
1000 NC Music Factory Blvd
Charlotte, NC 28026
Date and Time:
June 6, 2017
8:30 AM – 5 PM
This is a one-day social media workshop for people who don't think of themselves as social media marketers. It's a gathering for executive directors, development directors, volunteer coordinators, and communications managers to grow your social media skills. This way, you can better share your mission and get the attention your program deserves.
This small-scale workshop is packed full of practical content. It is guaranteed to give you a roadmap to establish your voice and your presence on social media. You will be on your way to reaching your donors, volunteers, and influencers.
You won't leave this social media workshop with a notebook full of ideas and nothing checked off your to-do list. Instead, you'll set into motion a plan you can keep improving on for years to come.
What You'll Learn
Choose the right platforms to reach your donors, volunteers, and influencers
Learn how to get more from your efforts by:
Creating guidelines for your staff and volunteers
Following simple steps to provide and share content
Establishing a common voice that can be presented consistently by multiple people
Enlisting the help of your influencers and brand ambassadors
Adding hashtags and tagging
Unify your messages while you separate your content by platform
Who Should Attend?
"Making Your Non-Profit Organization Social" is specifically designed for you if you want to:
Get a handle on your social media.
End the frustration of finding the time, keeping up with the rule changes, and juggling too many platforms.
See better results.
Better manage your organization's social media.
End your doubt about which platforms are best for reaching your donors, volunteers, and influencers.
Learn how to nurture your stakeholders and turn them into social media ambassadors for your organization.
Join us for coffee and croissants at 8:30. The social media workshop starts promptly at 8:45. We will adjourn promptly at 5. Stick around, and we'll continue the conversation at a nearby café over adult refreshments before heading home.
Pick Your Ticket
Video Ticket – $47
Can't Attend but Want to Learn?
Get the video of the day's events and learn on your time.
Order Your Videos Now: http://videorati.social/index.php/social-media-workshop/
Standard Ticket – $177 Most Popular
Get the Video
Come to the Workshop
PLUS: Onsite coaches will be offering free 1 on 1 sessions
Get Your Tickets Now: http://videorati.social/index.php/social-media-workshop/
Premium Ticket – $327
Get the Video
Come to the Workshop
Meet with Coaches 1 on 1
PLUS: A private 2-hour workshop where D'Anne will help you apply what you've learned in a 1 on 1 consulting session in your office.
Get Your Tickets Now: http://videorati.social/index.php/social-media-workshop/
Sponsored By