Halloween NABS Charity Event : Toronto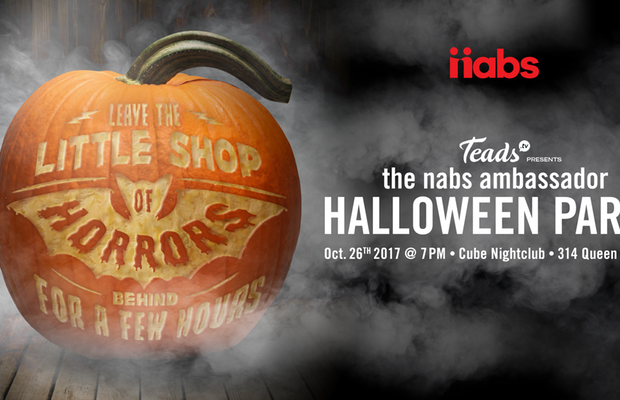 It's the annual NABS Halloween Fundraising Event and our very own Rena Myrtaj is on the organizing committee as a NABS Ambassador!
Have you heard about NABS?  Well here's a quick education.  The National Advertising Benevolence Society is the only charity that provides career support, counselling and financial aid to individuals within the Marketing & Advertising industry.
Leave the little shop of horrors behind for a few hours….
Dress up, have a few drinks, and have fun. Feel good knowing all proceeds from the event will go to help your colleagues in need.
Tickets: $45 BUY HERE
DATE AND TIME
Thu, 26 Oct 2017, 7:00 PM –
Fri, 27 Oct 2017, 2:00 AM EDT
LOCATION
Cube
314 Queen Street West
Toronto, ON M5V 2A4