Event: Insights & The Consumer Journey – Nov 14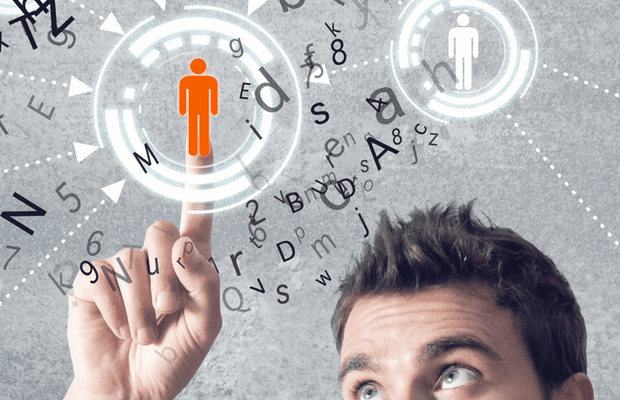 On November 14th, AMA Toronto will be hosting Part II of their "New Face of Marketing" series, Insights and the Consumer Journey will take place on in November. Our panel of industry experts will give a detailed analysis on a number of topics including:
How the consumer journey has evolved
The role of personalization in product development to the in-store experience
How big data and research are providing unique perspectives
An analysis of Qualitative vs Quantitative research
How new technologies are stacking up vs traditional research methods
How digital disruption has evolved the 4 P's
Tickets include access to the panel, pre and post networking opportunity, hors-d'oeuvres and drinks.
Tickets: $50 Members, $80 Non Members:
Speakers
Jamie Armstrong, Director, Market Research and Data Solutions at Eyereturn Marketing –  Jamie is fascinated with the intersection of consumer research and marketing in the new paradigm of online data. Jamie applies his expertise on the subject at Eyereturn, makers of technology for online advertising that is informed, transparent and based on real-time results.
Jamie works with data science and software development teams on several projects to illuminate the customer journey with real-time probabilistic and deterministic data. Jamie is leading Eyereturn's latest project that proactively recommends effective strategies for each stage of consideration; he is an integral contributor to Eyereturn's plug and play Data Management Platform; and, more generally, is the ambassador for data across Eyereturn and beyond.
Jamie holds a Masters from Queen's University, the Certified Market Research Professional designation from the Market Research and Intelligence Association and sits on the Research Council at the Interactive Advertising Bureau.
Sara Cappe, Managing Director of Public Affairs & Agency at Maru/Matchbox  – Based in Toronto, Sara is the Managing Director of both the Public Affairs and Agency practices at Maru/Matchbox. She leads a versatile team of 15+ consultants who are all passionate about utilizing technology and innovative research solutions to deliver impactful outcomes in each sector. With extensive consultative and research experience, Sara has built lasting client partnerships and thought leadership to establish Public Affairs and Agency as dynamic verticals leveraging the voice of the stakeholder to help clients build their brands.
Sara joined Maru/Matchbox through the acquisition of Vision Critical's Research & Consulting business where she has helped grow the Public Affairs team since 2009. Sara was a leading expert providing strategic guidance to clients in the not-for-profit, education, government and utility sectors, with a focus on branding, engagement, corporate reputation and social responsibility, loyalty and new product development. With a focus on consulting clients to navigate acquisition and retention dynamics to grow, Sara has focused on developing a client-centric, agile, outcomes-oriented team. Sara has an Hon BA from the University of Toronto in Peace and Conflict Studies and an MSc in Comparative Politics from the London School of Economics and Political Science. She is an avid "political junkie" and brings her enthusiasm for understanding the voice of the stakeholder to all aspects of the practice.
Anna Percy-Dove, EVP Strategy of FCB/SIX – As EVP Strategy for FCB/SIX, Anna's mission is to use data, technology and creativity to deliver individualized brand experiences across the customer journey that engage and deepen consumer relationships while delivering better results for clients. Her clients include Air Canada, BMW, CIBC, Janssen and the Ontario Government. Anna's strategic experience spans a variety of industries including financial services, telecommunications, travel and entertainment, not-for-profit, automotive and packaged goods.
Prior to joining FCB/Six,  Anna was SVP CRM & Customer Experience at Cossette where she was responsible for leading strategy for a portfolio of clients including TELUS,  TD, BMW and SickKids Foundation.  Anna has also held senior marketing positions at Scotiabank and Aon. She holds a B.A/B.Ed. from York University and is a passionate cook, traveler and newbie sailor.
 Laura Amantea, Head of Marketing at Wrigley Canada – Laura Amantea is the Head of Marketing at Wrigley Canada.  Laura is a classically trained CPG marketer and has been passionately connecting with Canadians over the last 15 years.
Through her various roles with brands such as mikes' hard lemonade, Renee's Gourmet, Excel and Skittles she has been able to dive into insights and curate marketing communications that are memorable, distinctive and ownable.
Navigating both global brands and brands that are defined with local strategy and insights, Laura's ability to create disruptive work has led her to multiple successes including: doubling Canada's #1 Confections brand, Excel, developing a Juicy Fruit and NBA/Raptors partnership which increased the brands' awareness & share, developing partnerships with Hockey Canada and the Olympics and finally, some of her best work on Skittles won the brand 2 CANNES Lions.
Laura spends her free time running after her two daughters, sitting on the boards of Sponsorship Marketing Committee of Canada and Tech4SickKids as well as trying new workout classes to burn off the new recipes she has created.
DATE AND TIME
Tue, November 14, 2017
6:00 PM – 8:45 PM EST
Schedule of Events:
6:00PM – 6:30PM – Registration
6:30PM – 7:00PM – Networking
7:00PM – 8:00PM – Speaker Series
8:00PM – 8:45PM – Networking
Follow this event on Twitter: @amatoronto – #AMAevents