How Charlotte, NC Became the New Hot spot for Marketing Careers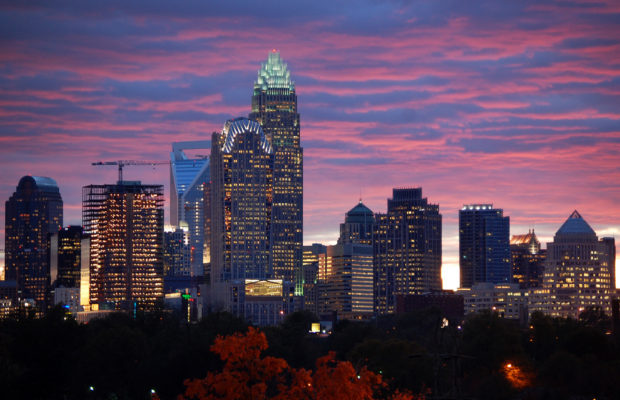 When people think of their dream jobs, in many cases that job, especially if we are talking about a career in marketing, meant moving to a big Metropolitan city like New York, Chicago or LA.  The trade off?  Cost of living is significantly higher in these cities, which often means that that sweet paycheck doesn't stretch very far.  You got the big job with the big pay check, except you're stuck with cramped living accommodations.
We already know that this cost of living scenario is impacting artists, many of which who can no longer afford to live in these big cities, or have resolved to shared living arrangements.  Bunk beds are cool right?
There is a growing exodus of professionals seeking a lifestyle that will allow them to have a great marketing career and live in affordable housing, particularly those looking to start families.
That's where Charlotte North Carolina comes in. According to the Charlotte Chamber of Commerce "Charlotte is one of the nation's most affordable metros – a big city with a cost of living that is below the national average. It costs less to live here than in most major metropolitan areas, including Atlanta, Denver, New York City, San Francisco and Seattle. A key component of that figure is housing, which in Charlotte is 80.5 percent of the national average."
That low cost of housing makes it that much easier to have a higher quality of life, which  makes it no surprise that Charlotte-Mecklenburg has one of the highest in-migration rates in the United States. In fact, the area consistently ranks in the top 10 most popular destinations to move to in the U.S. And Charlotte is the second fastest-growing large city in the country with a population of over 2.3 million in the Charlotte & surrounding area.
As with all population migrations, where there are people businesses follow, and it makes sense to set up shop where the best talent is flowing.
Marketing Staffing firm, Marketing Talent Inc, most recently opened a Charlotte office recognizing the recruitment gap in the market place. "While Charlotte is best known for being a banking city, we are seeing more and more marketing and start-up agencies hitting the Charlotte scene" says Amy Stein, Managing Director of Marketing Talent Charlotte. "They need industry experts they can partner with that will provide marketing and creative talent that can hit the ground running for project based jobs or full-time headcount."
Charlotte marketers have been quick to notice the up tick in new marketing opportunities.  "When I connect with potential candidates, they are excited to talk about the amount of opportunity that Charlotte has to offer" says Lindsi Flynn, a recruiter with Marketing Talent Charlotte. "I've had calls and emails from so many marketers that have expressed their excitement for having a marketing specific staffing agency such as MTI, join the Queen City." She said. "it's exactly what companies need here to help discover top marketing talent."
Marketing Talent Charlotte is actively building their roster of clients and talent.
If your company is looking to hire Full time or Interim marketing professionals, Marketing Talent Charlotte is currently offering an assessment of your marketing department with Free customized talent pipeline planning.
Fill out the form to request your assesment.
Are you a Marketer?
Even if you aren't currently looking for new opportunities, Marketing Talent Charlotte recommends creating a confidential personal profile with the company as a proactive 'Set it and Leave it strategy'.  "Who knows, the next time the phone rings it could be one of our recruiters with your dream job" Says Stein.  Click here to create your Personal Professional Profile