5 Reasons Employers Love Contractors & Why You Should Be One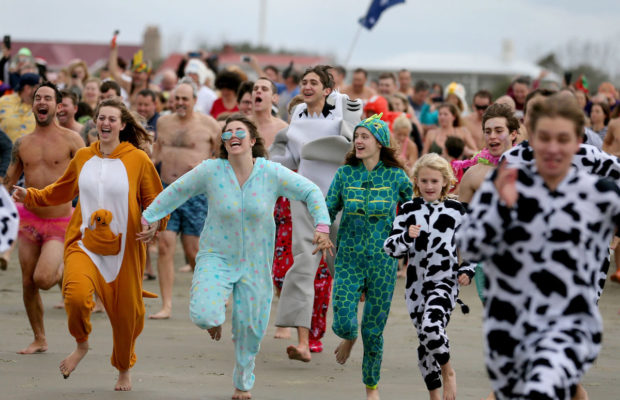 Admit it, you've taken offense to being offered a contract job before. Whether you did it with deep sigh of indignation, a cold "no thanks", or an emotional speech about your true value, you found a way to show that pesky recruiter what's what.
We can forget and forgive, but we have to talk about how things have changed. We can all agree that we've come a long way from the days when contracts were our industry's "C" word. Let's take a look at the reasons behind this change for both employer and job-seeker.
It's easier to buy if you're the credit card holder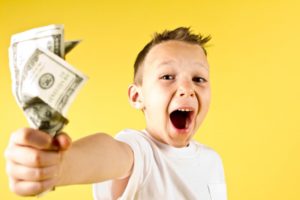 For them: A prestigious content marketing agency recently asked for our assistance with finding a top-of-the-class Project Manager. Unfortunately, by the time they found their ideal candidate, the salary budget dictated by Finance had changed and bringing on a permanent employee was no longer possible. We helped the frustrated hiring manager by switching this hire from permanent to contract, with funds coming from their marketing budget instead. It's easier for P&Ls to function autonomously of HR/procurement, and working with contractors rather than salaried employees helps them maintain this autonomy.
For you: Making yourself open to contract work allows you to benefit from this additional flexibility. Our candidate accepted the contract offer because the role, the team, and the work remained the ones that attracted him to the opportunity in the first place. He knew of the employer's intention to find a long-term team member, regardless of the short-term hiring strategy and knew that extending the contract down the line would be as simple as a handshake with MTI.
Bendable, poseable.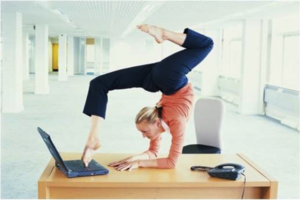 For them: Both the agencies and brands that we work with are focusing more on improving their reaction time to changing business needs. For agencies, speed is essential to success in a competitive field, and so is being lean in size. In order to match the ebb and flow of their project-based work, their hiring is done accordingly: quickly and on a project basis. Contracted talent brings to these agencies the necessary skill set at the right time.
Efficiency has become so important to brands that they're now internalizing some of the key roles of the agency world and creating their own in-house agencies. These internal agencies function in the same lean and agile way but with the added benefit of being closer to the brand and cheaper to run.
For you: Whether you've had a preference for client-side or agency-side so far, the two will continue to resemble each-other more and more in operational style and both will continue to prefer contract hires for flexibility. Being open to contract work will open your doors to both.
Let's date first!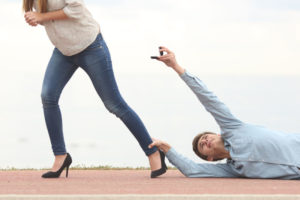 For them: One of our clients had a very rigorous hiring process. The final of the 8 steps of their screening process was a contract-to-perm hiring structure that was designed to help both the hire and the company test compatibility before commitment. They hire the majority of their marketing staff on contract. Those that are happy and successful in 6 months' time are offered to join on a permanent basis.
For you: As much information as you're able to collect in the span of 8 interviews, nothing is better than seeing things from the inside to determine whether the environment is a match for you at a personal level. A contract allows you to see the inner workings of the new company and test your fit with the team and the role.
Diversity if the spice of life.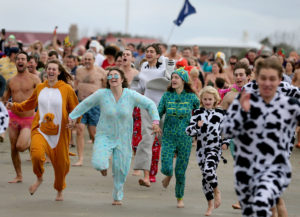 For them: Hiring on contract is useful for the employer if they are taking their chances with a "wild card" hire, like someone who has not worked in their specific industry before, or someone junior who shows potential to be excellent more than a track record of excellence. Adding diversity to their teams is their way of trying new approaches and catalyzing innovative thinking. Contracts allow them to do this while mitigating risk.
For you: We are all aware of the trend and we've probably quoted the figures to friends and colleagues in conversation- more and more of us are making more frequent career changes during our life time, often very drastic ones. Short term gigs allow you to experiment with a new role (or many) before deciding to pursue it as a career path.
Tattoos and babies.
It's clear that today's workforce has embraced the short-term contract engagement as a way for both employers and employees to be agile, efficient, and innovative. While "permanent" job offers continue to be a popular option as well, both sides will agree that a permanent engagement as a concept only truly applies to paying taxes, getting face tattoos, and having kids. Everything else around us is subject to change and our engagement with it needs to remain the same.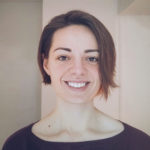 Rena Myrtaj is a Marketing Staffing Consultant in the Marketing Talent Toronto office. What she loves most about her job is being able to ask lots of questions which gives her the insight to truly understand her customers – their abilities, what they lack, what they want in order to discern what they actually need.
Rena has been stubbornly lobbying to change her title to 'marketing anthropologist' as a better representation of her insight into the actions and attitudes of her clients and candidates. If not successful, she will settle for 'master matchmaker'. Modesty is not her strongest trait.
Website: www.marketing-staffing.com | Twitter:@renamyrtaj